Create Photo-filters On The Go! – Shift App Review
You can never have enough photo-filters! This is especially true if you're a rabid instagrammer, who wants to make great looking images on the go. Sure, there are almost infinite photo-editing apps on the AppStore, which contain many filters to slap onto your photos. Those apps typically don't allow you to make many detailed adjustments. This limits the majority of filters to only be used on whichever image works best. Shift by Pixite, is a photo-filter app, that allows you to build your photo-filters from the ground-up. This would seemingly allow you to customize any pre-made photo-filter and make it work for any image. Does Shift contain all the tools necessary to create legitimate photo-filters? Lets take a look:
---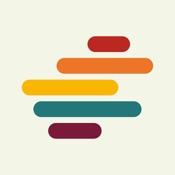 ---
WOO:

– Tons of different color gradient overlays, which can be positioned, shuffled, scaled and strengthen to desire.
– Seven different mixing-modes for the color gradient overlays.
– Over THIRTY different textures, which can be positioned, shuffled, scaled and strengthened.
– Mix textures into your photos with the seven different mixing-modes.
– Save custom created photo-filters as presets.
– SHUFFLE-button mixes colors,textures and adjustments to create random filters. ( Great for inspiration.)
– Pixite Source provides free stock photos and textures to use as overlays for your photos.
---
MEH:

– Export photo to other Pixite Apps.
– Post directly to social media apps.
---
YUCK:
– Only has the most basic photo adjustments like: Brightness, Contrast, Saturation and Temperature. (No fade, grain, Tint, Sharpness, etc)
– Color-grading and results seem to be very specific to one style. (Have to balance between super subtle edits or dramatic cheesy edits.)
– Some Free photo-apps are just as useful. (Six FREE Photo Editor Apps )
---
ME PERSONALLY:
I have spent quite a while with Shift experimenting with different styles and creating different filters. I can easily say that Shift does have a great selection of tools to create custom photo-filters, but even with spending hours in this app I cannot create images that suit my personal style. The two different styles that this app seems to be great for is outrageous, crazy color edits or super subtle color corrections. This leads me to typically use other apps on my phone, even with having shift installed and ready. Though, this app may not suit me, I can see how this would be a great app for others. My favorite feature is the ability to use the touch-control to scale and position the textures and color-gradients. This allows you to put everything specifically to where the image needs it and is something I haven't seen in many other photo-editing apps. Overall, it's hard to recommend this app to just anyone, but if you think it suits your style, I'd recommend playing around with it. Check out the images I was able to create with Shift below.
---
Verdict:
Shift by Pixite is a custom photo-filter app, which contains some cool touch-control photo-editing options. It is an ideal photo-app for anyone looking for SUPER subtle editing options and/or drastic color-grading.
---
Images I created with Shift:
---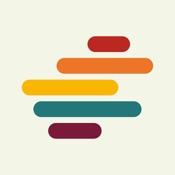 ---
Comments
comments
Summary
- Tons of adjustable color-gradient overlays and textures.
- Move, scale colors and textures with touch-control.
- Alot of free photo-apps are just as powerful.
- May not suit every photographers style.
---